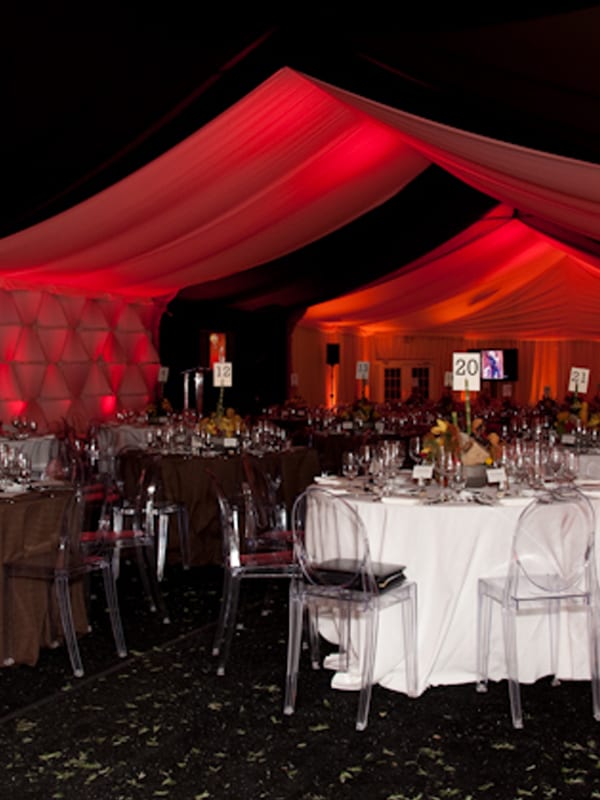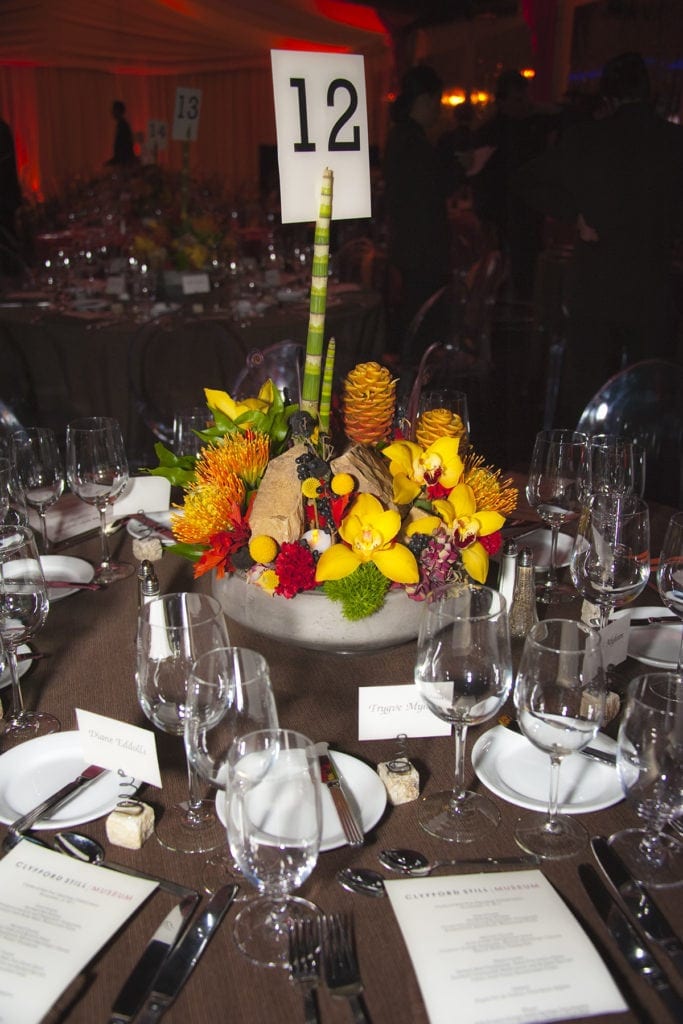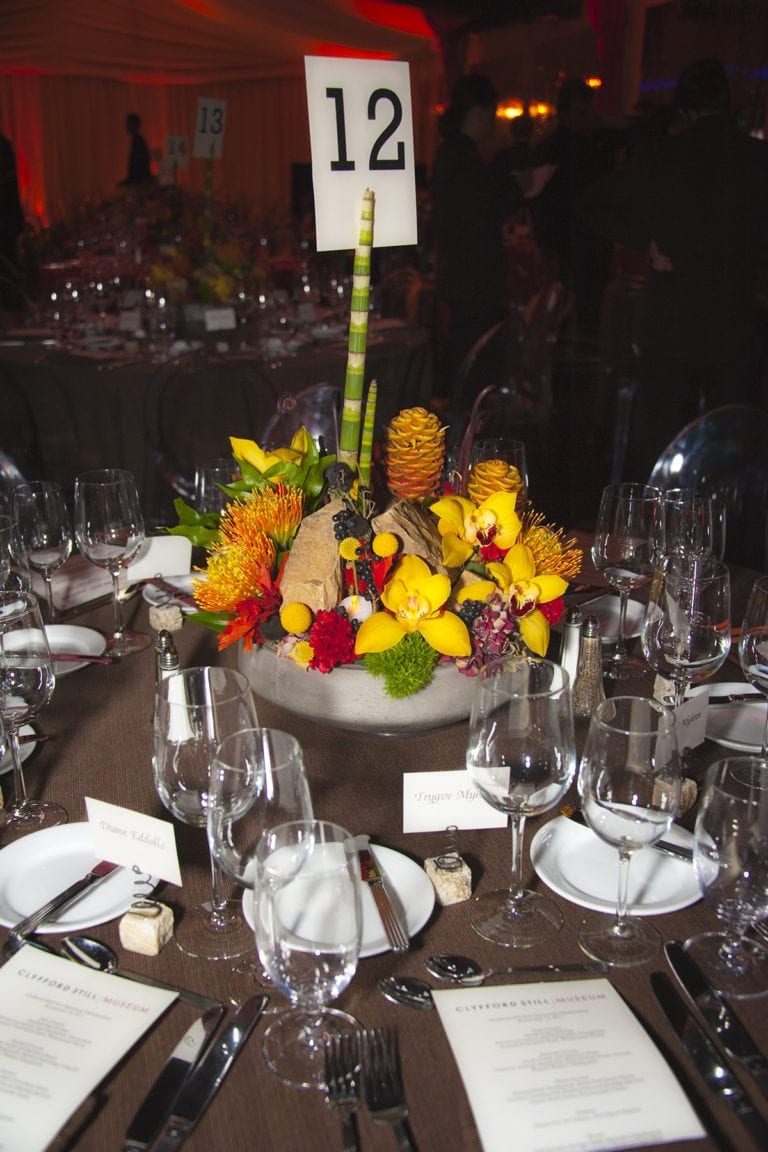 Clyfford Still was an extraordinary first generation Abstract Expressionist, exceptional, even among his peers.
"Still makes the rest of us look academic." – Jackson Pollock
When Still's estate chose Denver to receive their complete archive of Clyfford Still artwork, it was a BIG deal and an incredible honor for the city. The new Clyfford Still Museum opened in November 2011 and was built entirely of cast-in-place architectural concrete walls. The building and Still's collection continues to be a "must see" for visitors to Colorado.
When we were asked to produce the Clyfford Still Museum grand opening event, it was a BIG deal for E. Anthony Meetings & Events, and a personal honor. Like the Museum, it would require both creativity and concrete design, to achieve success. The guest list for the gala dinner event was too large to hold in the Museum itself. So, we constructed and transformed a tented space in the parking lot. Gala guests included Clyfford Still's two daughters and their family, loyal art patrons, collectors, and political dignitaries. It was a stellar success that took months to plan, and then seemed to end too quickly.
"It's intolerable to be stopped by the frame's edge." – Clyfford Still
Every event and meeting begins as our blank canvas. Possibilities seem endless as we begin planning; we pour every ounce of creativity, experience and ability into every detail; we are energized, as things take shape and deadlines approach; and we are at our best as each event unfolds. And when an event ends, we are both exhausted and invigorated… anxious to do it all again (after a good night's sleep, of course).