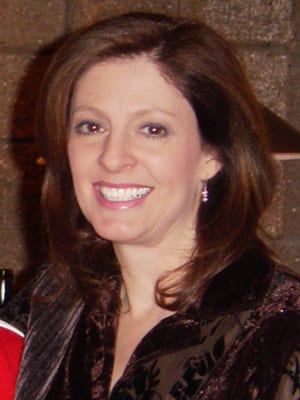 Elizabeth Anthony is President and CEO of E. Anthony Meetings & Events, Inc., founded in 1985. Her entrepreneurial spirit is the driving force behind the success and longevity of the Company.
Ms. Anthony has long employed a strategic approach to management for every meeting, coupled with unwavering standards of excellence and a genuine passion for sustainability and social responsibility. She builds strong relationships and is well respected as a veteran and leader in the hospitality industry.
Ms. Anthony has worked closely with captains of industry, business leaders, entrepreneurs, Presidents of the United States (numbers 42 & 43), Secret Service, presidential candidates, politicians, musicians, artists, professional speakers, educators, etc. She has enjoyed every minute of it and loves making things happen.
Ms. Anthony is a native New Yorker but loves living in Colorado. She is a Mom, foodie, first level Sommelier, art student and an avid golfer.
Meeting planning motto: "Never serve a wine you haven't tasted!"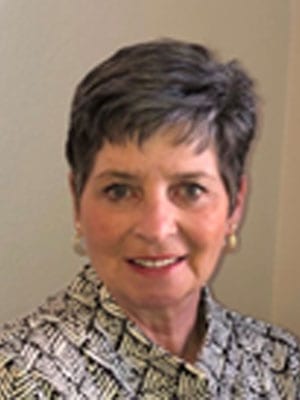 Ann Mehan Crosse, CAE, CMP is Director of Operations of E. Anthony Meetings & Events, Inc. She brings a wide array of experience working with trade associations, professional membership organizations and association management companies.
Ms. Crosse has an outstanding track record managing complex organizational functions, including budgeting and financial management, and is a seasoned veteran with more than 25 years of planning and executing successful meetings, conferences and retreats. She earned the Certified Meeting Professional designation in 2009 and the Certified Association Executive credential in 2011.
Ms. Crosse is originally from the great Midwest, but has called Colorado home for over 30 years. She is the mother of three grown children and a fur baby named Bella. She loves to try new recipes, read, travel, and drink a little bourbon now and then.
Meeting planning motto: "Productivity is never an accident. It is always the result of a commitment to excellence, intelligent planning, and focused effort." -Paul J. Meyer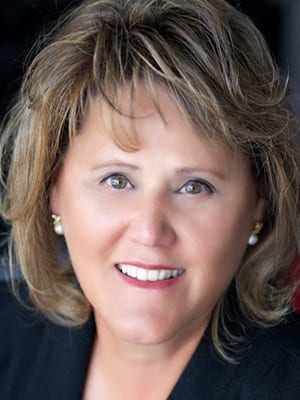 Sue Anderson and Elizabeth Anthony have worked together and collaborated on conference projects for over 20 years. Sue brings many years of successful planning as a corporate and association meeting manager. She developed her skills in marketing communications at a medical device company where she managed the MarCom budget, directed the design and development of product/sales collateral, translations, training videos, journal advertising and media placement. In addition, she has managed trade shows, exhibits, customer events, incentive programs, and a global donor recruitment program.
Sue gives each meeting a personal and innovative experience based on business goals and objectives. She not only provides the dedication and expertise needed to plan, manage and execute meetings, she also has a solid history of saving money and resources.
Sue is the mother of two grown daughters, an avid golfer, active member of her church and community, and a dedicated USO volunteer.
"It takes as much energy to wish as it does to plan." Eleanor Roosevelt
Anthony (Tony) Balke is the IT Director for E. Anthony Meetings & Events, Inc. He has over 10 years of experience in a wide range of skills including information technology, audio visual production, graphic design, photography, and web development.
Tony handles the day to day IT needs for E. Anthony Meetings & Events, as well as providing support on-site at conferences. While on-site, he coordinates and trains professional as well as corporate staff, works with in-house audio visual teams to produce high quality live events, and provides IT support as well as design and photography services.
Before events, he consults with planners on tech and audio visual needs to ensure the necessary equipment is at each event as well as providing design services for building custom graphics, signage, and presentations.
Tony has lived in Colorado all his life and enjoys hiking, going to his son's hockey games, and woodworking.
Diana Tjornehoj has been a Certified Public Accountant since 1990, and has served as a key trusted advisor to E. Anthony Meetings & Events since 1997. Diana is a principal in the accounting firm Balogh & Tjornehoj, LLC and has been an integral member of our team. She provides sound, practical tax and financial advice, and has helped our Company establish solid accounting policies and procedures for not only managing the business, but managing conferences as well. Diana's honesty, integrity and professionalism are qualities which are very much appreciated.
Diana has been married to her husband, David, for 51 years. She has three children and seven grandchildren. She enjoys her family, cabin in the mountains and just being outdoors.